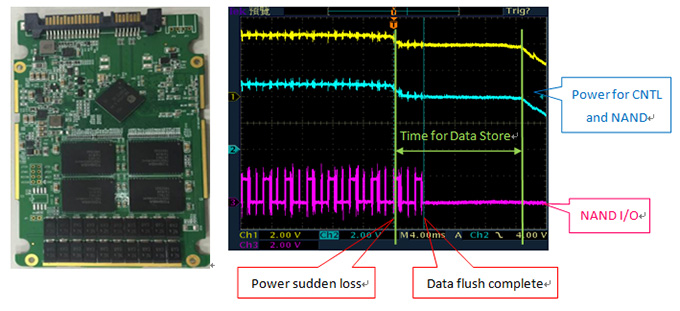 UDinfo Corp., focusing on innovative, leading products on industrial storage, is pleased to announce our first 2.5" SSD with PLP function.

Due to long write time of NAND flash, SSD used in high-reliability fields, including medical, military, heavy industrial and mobile applications, will need ALL data securely written into NAND even during power sudden loss.

1.Support SATA III 2.5" SSD
2.Capacity :MLC NAND up to 1TB, SLC NAND up to256GB
3.Performance : Read up to 530MB/s and Write 450MB/sec
4.Our design to offer about 45ms for controller to flush all data in DRAM to NAND as following figure

PLP products will be our new series for the product plan in 2016. Please look forward to more new PLP products in coming months.

UDinfo offers complete series of SLC, MLC and pSLC product lines, including PCMCIA, CF, IDE, SD, SATA, USB and PCIe solutions. As to the details, please visit our website at http://udinfo.com.tw

Contact us at sales@udinfo.com.tw or responsible salesperson.