AES (Advanced Encryption Standard)
Self-Encrypting Drive (SED)
A Self-Encrypting Drive (also known as SED) is a hard drive(HDD) or solid state drive (SSD) embedded with a hardware-based data encryption engine. This hardware-based crypto engine encrypts all data written to the SED and decrypts all data read from the drive. All SEDs encrypt all the time, performing like any other hard drive, with the encryption being completely transparent or invisible to the user. The encryption concept is shown in diagram below.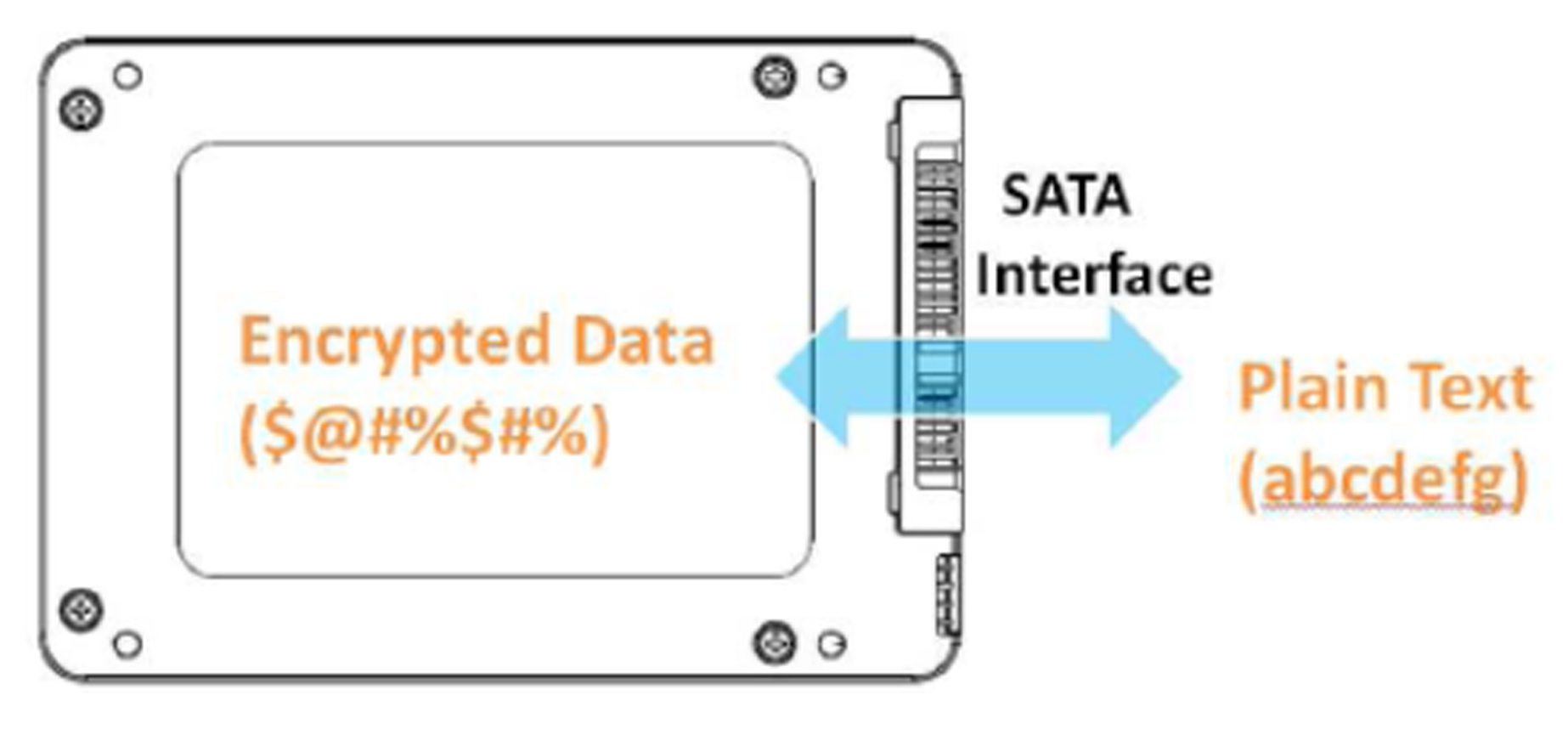 Advanced Encryption Standard (AES)
The AES algorithm is a symmetric block cipher that can encrypt and decrypt information. The AES algorithm is capable of using cryptographic keys of 128, 192, and 256 bits to encrypt and decrypt data in blocks of 128 bits. Please find http://nvlpubs.nist.gov/nistpubs/FIPS/NIST.FIPS.197.pdf for further information. AES is a kind of encryption/decryption algorithm announced by the U.S. National Institute of Standards and Technology (NIST) as FIPS 197. also been adopted by the U.S. government and is now popularly used worldwide.