S.M.A.R.T.
(Self-Monitoring, Analysis and Reporting Technology)
This technology is a monitoring system included in computer hard disk drive (H.D.D.) and solid-state drive (SSD) that detects and reports on various indicators of drive reliability, with the intent of enabling the anticipation of hardware failures. It's allowing the user to replace an ailing drive to avoid data loss and/or unexpected outages.
This technology for SATA series series is providing such as below:
For SATA products, all the SMART information for different controllers or devices can be read out from commodity test bench software, since ATA commands are standard as association requests.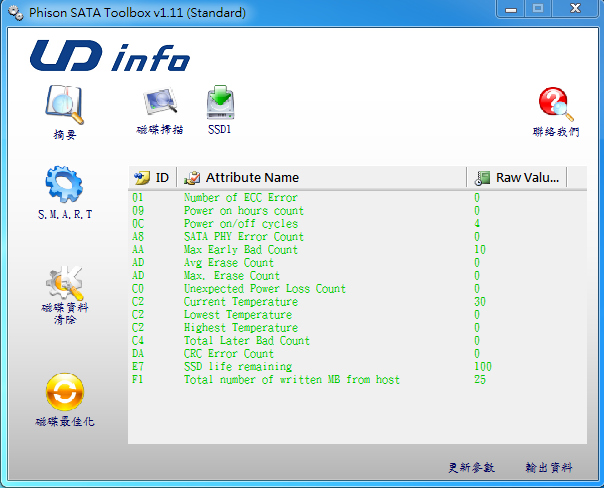 For SD card and USB drive, the SMART commands are proprietary for different controllers. It needs to install UD Info software to read out all the commands and data.
SD series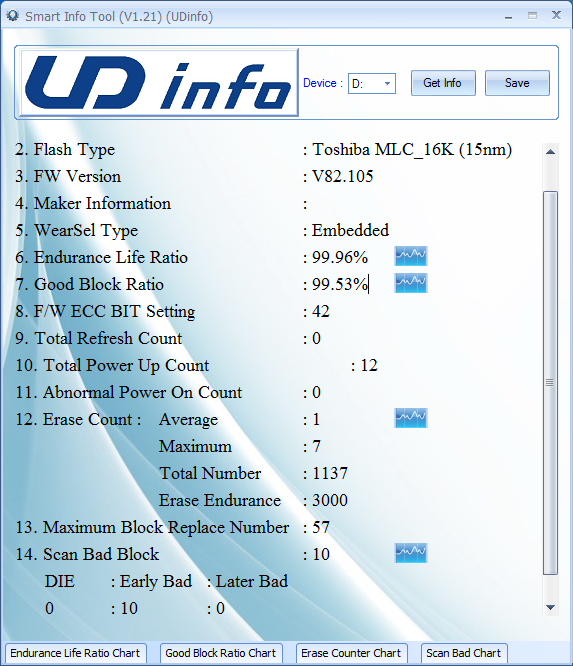 USB series